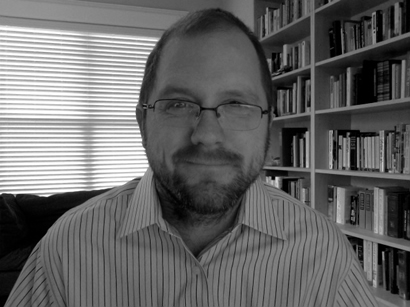 *
Ryan Hickerson, Ph.D.
Professor of Philosophy
345 Monmouth Ave. N.
Monmouth, OR 97361
*
Office hours, Winter 2022:
Mondays & Wednesdays, 2:00-4:30pm
(Or by appointment. Please e-mail.)
*
office:
Bellamy Hall (HSS), room 322
*
e-mail:
hickersr@wou.edu
*
office phone:
503-838-8762
*
currently teaching:
PHL103: Intro. to Philosophy: Logic
PHL321: Existentialism
PHL405: Senior Tutorial
*
currently writing:
Bertrand Russell's Doxastic Sentimentalism
*
books:
Feelings of Believing: Psychology, History, Phenomenology
Lexington Books, 2020

The History of Intentionality: Theories of Consciousness from Brentano to Husserl
Continuum, 2007
*
articles:
"What the Wise Ought Believe: A Voluntarist Interpretation of Hume's General Rules"
British Journal for the History of Philosophy, 21:6, 2013
*
with Wayne Martin: "Mental Capacity and the Applied Phenomenology of Judgement"
Phenomenology and the Cognitive Sciences, 12:1, 2013
*
"Neglecting the Question of Being: Heidegger's Argument Against Husserl"
Inquiry, 52:6, 2009
*
"Twardowski and Representationalism"
The Balitic International Yearbook of Cognition, Logic and Communication, 4, 2008
*
"Getting the Quasi-Picture: Twardowskian Representationalism and Husserl's Argument Against It"
Journal of the History of Philosophy, 43:4, 2005
*
"An Indirect Defense of Direct Realism"
The Journal of Mind and Behavior, 25:1, 2004
*
reviews:
Walter Hopp's Perception and Knowledge
Philosophy in Review, 33:6, 2013
*
"Knowing How to Possibly Act: Alva Noë's Action in Perception"
Philosophical Psychology, 20:4, 2007
*
Paul Redding's The Logic of Affect
Philosophical Psychology, 16:3, 2003
*