Welcome to the Webpage of Dr. Sarah Boomer
Department of Biology, Western Oregon University
345 Monmouth Ave., Monmouth, Oregon 97361
Office NSM 221, (503) 838-8209; FAX (503) 838-8072
email: boomers@wou.edu
click here for my abbreviated CV
Dr. Boomer is on sabbatical Fall 2018, often with limited email.
* If you are an advisee or student with advising questions in the fall, I will be on
campus Nov. 12-16 for appointments. Outside of that week, I will not be available
until January after winter term begins.
* BI 318 (Micro for Nursing/Health Majors) is being taught in fall by Dr. Dutton.
The winter and spring offerings of BI 318 will be taught by Dr. Boomer.
* BI 331 (Micro for Biology/Med-Chem Majors) WILL be taught winter and spring.
* BI 432 (Immunology) will not be taught again until Fall 2020.
Course Links
ALL Materials Now on Moodle!
Advising Areas
Pre-Professional Degrees in Biology
Pre-Dental, Pre-Medical After Pre-Biology Course Completion
Some advising materials available on request via email during
the academic year.
<![if !vml]>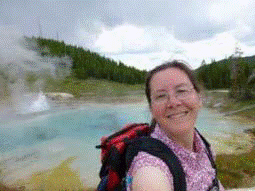 <![endif]>