Professor, Division Chair of Communication Studies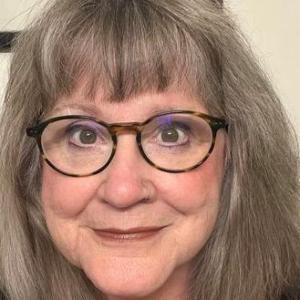 Course schedule:
Winter 2023
No courses found for Winter 2023.
Native Texan happily replanted here in Oregon. 2007 BA, UTSA; 2009 MA, TSU; 2012 PhD, GMU
Vitae:
Select link for complete Curriculum Vitae
Scholarship:
Qualitative scholar examining the narratives around the end of life. Currently, working on a cooperative project with the University of Kentucky School of Social Work on young hospice caregivers, a project regarding nonverbal communication and the differently normed as well as interviewing facilitators from the contemporary Death Cafe/Death Positive movement.
Service:
Active in the community by volunteering at the Independence Dog Park. Member of the Friends of Monmouth Library group.
Teaching:
Interpersonal Communication, Foundations of Health Communication, Health Literacy, Relational Communication, Nonverbal Communication, Group Discussion and Leadership, Family Communication, and the latest and greatest, The Dark Side of Family Communication. Classes I Teach in Summer Sessions: Relational Com, Group Discussion & Leadership, Family Com, and sometimes Interpersonal Com.
Organizations:
National Communication Association International Communication Association Northwest Communication Association Phi Kappa Phi