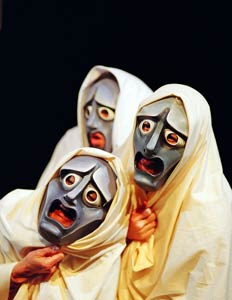 Really though, masks?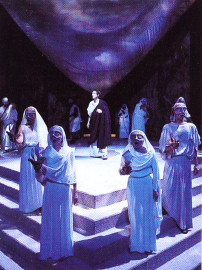 The Rise of the Actor
The chorus developed further and the chorus leader (or director) occassionally spoke alone.
As this began to occur, the importance of the chorus gradually diminished,
which led to THE RISE OF THE ACTOR!

Watch choruses from Trojan Women

Watch a chorus from Agamemnon
As things developed...
The chorus began to speak more and more (poets were beginning to wet their feet as playwrights)
Remember:
The members of the chorus spoke and sang as one,
but they represented the many voices of the townspeople, town council, or other groups.
To provide exposition, or explain the scene
To comment on the action
To serve as spectacle (visual entertainment)
To describe offstage action
AND Later...
To interact with characters
That's right, eventually characters (or actors) show up in Greek theatre.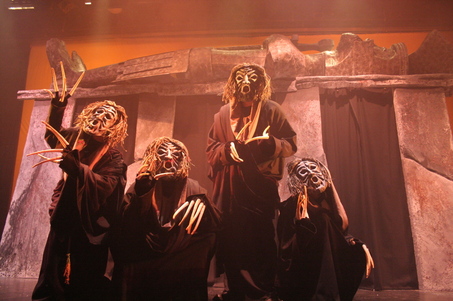 Watch a Greek choral ode

Watch a chorus from Oedipus at Colonus